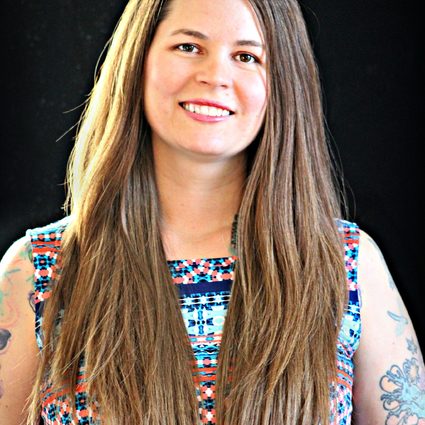 Haley Sutter
REALTOR®, GRI, PSA, SRES®
A little about me
and why I love real estate
My passion for Real Estate comes from the love I have for our community. When I started my journey in Real Estate, my goal was simple... I wanted to ensure that the members of our community were treated with an honest and fair service during one of the most important investments of their lives.
My promise is to give you the VIP treatment no matter what your budget is or the value of your property. For many, buying or selling a home is one of the biggest financial decisions of their lives. My goal is to ensure that the entire process from start to finish is as enjoyable and stress free as possible. As my client you will feel well informed and cared for every step of the way.
Born and raised in Amarillo, Texas, I am deeply connected to the Texas Panhandle and derive a satisfaction in helping other residents fall in love with a place they can call home.
My clients are awesome!
and here is what they are saying
"Great experience, she helped with any and all questions and concerns. Look forward to using her for the next purchase. Highly recommended."
Yancey Jones
Highly recommended
"Haley helped me buy my first home. She helped me with every step and made the process so easy. She will make you a priority and get you exactly what you need. I highly recommend her to everyone!"
Serena Keel
She will make you a priority
"Haley was awesome to work with! She is very knowledgeable with the whole buying process. She made this process very easy for us. We never had to ask what the next step was, she was on top of it. Highly recommend her!!"
Delilah Mendoza & Zach Suarez
She made this process very easy for us.
"We recently purchased a home in Canyon, TX and worked with Haley Sutter - which turned out to be an excellent decision for us - as Haley helped us through the entire process in a professional manner, always courteous, friendly and dedicated to her clients. But you'd expect that - right? After all, aren't all realtors that way? You probably this: So what? Except, here is the big difference with Haley. I have bought several homes in the past, and only once before, did my wife and I work with someone who effortlessly made us think we were the most important people in the world. I know Haley had other clients she was assisting while helping us, but you would never know it. She made us feel as though we were her only clients she was focused on, and also the most important ones ever. Which is awesome - right?, but she also took total control of the nuts and bolts, nitty-gritty boring and tedious stuff associated with the buying process (and that I never like to do!) in an extremely proactive, always-in-front-of-it accurate and thorough manner. Here is what mattered to us: She answered all our emails always on the same day; she was prompt to appointments and always prepared; she would text us status reports and other useful information even when we didn't ask; if she couldn't answer a question at the time we asked, she would get back to us - again, usually same day - or immediately provide a resource where we could get the latest information. When the title company posed a technical question or needed some detailed clarification, Haley intercepted those inquiries with ease, again, demonstrating her command of her profession and reminding us that our purchase was being handled by a true professional. Also, did I mention? - this young lady is as decent, polite, and professional a person as you will ever work with? You can forget about feeling like you are being 'hustled', or rushed, or otherwise pressured to buy something that isn't 110% for you. You will never once detect an ounce of 'fake' with Haley. And I am the kind of buyer who is always on the alert for that. Instead, Haley always conducted herself in a calm, cool and relaxed manner - and that had the effect of making us calm, cool and relaxed during the buying process. Which was both nice - and also a stark change from some past experiences I'd like to forget. Bottom line - in a day and age when personal service seem almost non-existent or, at best, sorely lacking or even fake and disingenuous - Haley Sutter is truly the real deal, a veritable throw-back to a time when folks really cared about what they did and paid attention to all of the details so that they could deliver quality and make your experience a quality one, pleasant and stress-free. In the end, she made our transition to a town and area we new almost nothing about as smooth and stress free as possible. I HIGHLY I recommend you test our experience out and give this fantastic professional a chance to assist you on your next purchase or sell. I know you will be glad you did."
Fred & Sandy Tucker
She made us feel as though we were her only clients
"My experience with Haley Sutter has been more than amazing. She worked so hard to find me a place that I totally love, and for an awesome price. Haley has communicated with me throughout the whole process letting me know what to do every step of the way. I could not think of a better realtor to do business with."
Patricia Bueso
I could not think of a better realtor to do business with.
"Haley was amazing! We have been in our new home a little over a month now, she showed us as many houses as we wanted to see and was there to support us when it came down to choosing which home was for us and our family. She listened to our needs and what was important to us as well as always keeping us in the loop on discussions between the seller and the lender. When we buy land in a year or two we plan on using her and only her again!"
Lyndsey Reiser-Benson
When we buy land in a year or two we plan on using her and only her again!
"Haley was incredibly helpful, she knew exactly what we were looking for, and I would definitely recommend Haley! She is very knowledgeable and so so nice!!"
"If you need someone to help you sell your house and/or find you a new one. Please give Haley Sutter a call. She helped us sell our house in 2 days, she's gone to bat for us working extra hard when our first contract went south, and she's gotten us into contract on a great house!"
The Melius Family
She helped us sell our house in 2 days
"Haley is very friendly and professional. We weren't really sure what to look for as new home buyers and she helped get us a home that fits us. She is very good at reading her clients and knowing what they need even if they aren't saying it. She will work hard for you and have your best interest in mind!"
Alma Torrez
She will work hard for you and have your best interest in mind!
"Haley was fabulous! We give Haley our recommendation. She is a go getter. Haley brought a plan to our table which ended up helping us to achieve a fast sell. We sold our house in one day! Anything we needed or questions we had the response was quick and professional."
Jessica Spicer
Haley was fabulous!